Lights, Camera, Action! Create High-Quality Videos for Your Business with Our Expert Production Team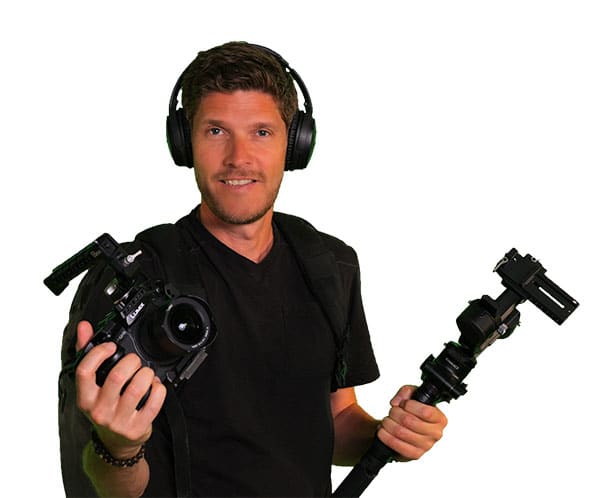 Video marketing
Looking to take your brand, product or service to the next level? Look no further than video marketing! Video is a powerful tool that can help your business stand out in a crowded marketplace, increase engagement with your audience, and ultimately drive more sales.
Video marketing with Goltermann Design
At Goltermann Design, we specialise in creating high-quality, engaging videos that capture your unique brand and message. Whether you're launching a new product, building brand awareness, or simply looking to increase conversions, our team of experienced professionals can help you create a video that delivers results.
Why you should consider video marketing
Here are just a few reasons why you should consider video marketing for your business:
Video is more engaging than other types of content: Studies show that video content is more likely to capture your audience's attention and keep them engaged than other types of content, such as text or images.
Video can increase conversions: Whether you're looking to drive more sales or generate more leads, video can be a powerful tool in your marketing arsenal. According to research, businesses that use video marketing see higher conversion rates than those that don't.
Video can help build trust: By showcasing your products or services in action, video can help build trust with your audience and establish your brand as a thought leader in your industry.
Why you should consider using a drone in your video marketing
FPV Drone – Capture fast-paced and dynamic footage
So if you're ready to take your business to the next level with video marketing, contact Goltermann Design today. Our team of experts can help you create a video that tells your brand's story and engages your audience, all while delivering real results for your business.
1 x Video
€
697
Starting from
The power of Video Marketing: How utilising video content can boost your brand's online presence and engagement.
This package includes:
1 x Video up to 3 minutes
Filmed on one location on Costa del Sol
Audio Speak & Music
Brand Company Logo & Outro
Effects Colors & Transitions
Text Lower thirds & Titles
Language Captions/Subtitles
Quality Full HD 1080p / 4K
Book it now
Our video marketing and production packages include:
I. Pre-production:
Concept development: collaborate with the client to identify the main message, target audience, and tone of the video.
Scriptwriting: write a script that conveys the message and aligns with the client's brand voice.
Storyboarding: create a visual plan for the video, shot by shot.
Location scouting: identify and secure suitable filming locations.
Casting: if actors are required, cast and hire appropriate talent.
Equipment preparation: ensure all necessary equipment is available and tested before filming begins.
II. Production:
Filming with professional cameras and lighting equipment to capture high-quality footage.
Sound recording with microphones and audio equipment to capture clear, crisp audio.
Direction and coaching: direct the actors and guide them through the scenes as necessary.
B-roll footage: capture additional footage to supplement the main scenes.
III. Post-production:
Video editing: piece together the footage into a cohesive, visually pleasing video according to the plan with the client.
Sound editing: adjust and enhance the audio to ensure clarity and quality.
Color grading: enhance the colors and tones of the video to create a consistent look.
Motion graphics and text overlays: add any necessary graphics or text to the video to emphasise key points or enhance the visual appeal.
Music selection: select appropriate music that matches the tone and style of the video.
Video export: export the final video in the appropriate format and resolution for social media platforms.
IV. Delivery:
Final video file: deliver a high-quality video file in the desired format and resolution.
Social media optimisation: optimise the video for social media platforms, including adding captions and selecting a thumbnail.
Revisions: A limited number of revisions and to ensure the client is satisfied with the final product.